Local Presence and Global Markets Go Hand in Hand
Eiken mekaniske verksted AS's long tradition of good manufacturing solutions continues today at our main facilities in Hægebostad municipality in the northern part of Lister region.
A combination of the industry's perhaps best qualified professionals and most modern machinery we have what it takes to maintain high quality throughout the production line.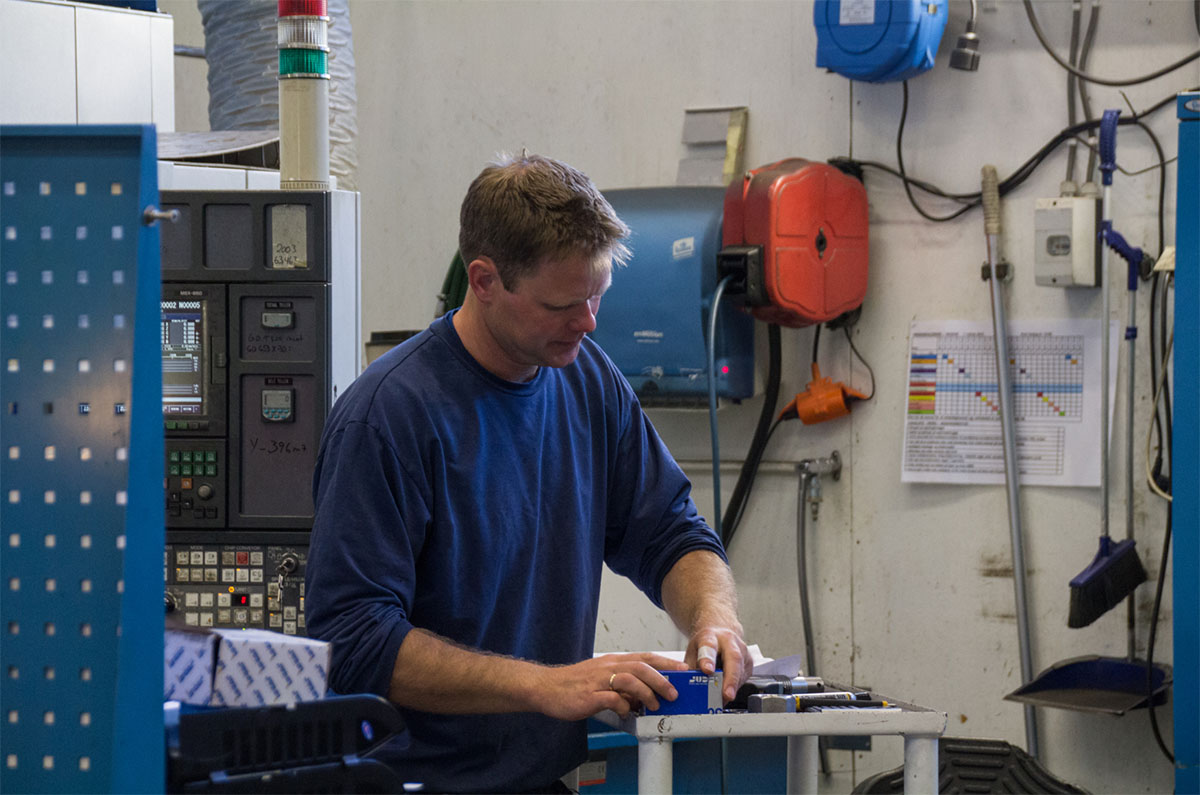 Energos Equipment`s Workshop`s consists of four modern production units, with a total area of 4,000 square meters.
We perform everything within:
Structural design, manufacture, metal work and welding.


Machining, advanced rotary -and milling tasks with a state of the art machine park.


Installation and electrical, hydraulic and mechanical assemblies
Surface treatment, sandblasting, special paint and industrial paint.


Testing equipment, hydraulics, mechatronics and electronics.
References and Certification
The company has since 1993 been certified acc. ISO 9001.
Products from Energos Equipment is known for its high quality. An important reason for this is that we always work closely with the customer throughout.
Reference projects NOV / MH:
Catwalk Machines
Travelling Blocks
Bridge Cranes
Iron Roughneck
Hydra Tongs
Pipe Handling Arms
Hydra Rackers
Finger Boards
BOP Equipment
Pipe Handling Cranes
Metal and Welding Services
Our modern sheet metal and welding shop performs advanced operations for welding of all types of steel – carbon, stainless, acid-proof – and aluminum. We also performe all within torch cutting, metal kutting, rolling and pressing. Metal work and welding are subjects that place high demands on quality, tolerance and finish.
In our modern workshop for surface treatment, we have all the necessary equipment for sandblasting, metallization and painting. Good ventilation and heating not only provides a better environment for our employees, but also optimal conditions for the work that is performed.
Our machine shop are modern, efficient and have the latest technology.  This gives us the capacity to perform all within rotary work, milling, lathing, drilling, and broaching. We manufacture and assemble complete solutions based on customer's own drawings. In addition we also performed maintenance, overhaul and repair of various types of equipment.
Products from Energos Equipment is known for its high quality. An important reason for this is that we always work closely with customers all the way – and that this cooperation will result in a Factory Accepted Test (FAT).
It runs pressure testing, flushing and test drive of a separate hydraulic test heads and faucets tested on its own foundation with different reference torque. In addition, tested the purity of systems with separate particle counter, before the product is finalized.
In the assembly hall, all parts are assembled together, both mechanically and hydraulically. The department has particular expertise in hydraulic systems – where not only there are strict requirements for purity, durability and functionality, but also quality and safety.