With a deep understanding of the marine industry's complexities and the arduous conditions under which it operates, we've curated a vast selection of innovative machines specifically engineered to withstand offshore environments.
Cutting-edge Marine Products
Whether your project involves intricate cable laying tasks or requires heavy-duty ship cranes, our diverse product portfolio is designed to address every unique challenge that comes your way. We offer the pinnacle of marine technology in the form of robust A-frames and Linear Winches for cable laying ships, ensuring your operations are conducted with absolute efficiency and precision.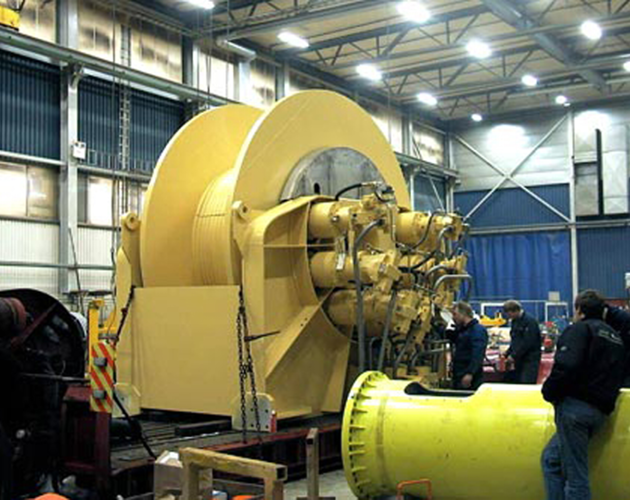 A-frames for cable laying ships
Linear winches for cable laying ships
Ship cranes
Davits
Winches
Contact for Marine Products
Curious about enhancing your marine operations? Get in touch for a casual chat on how our advanced marine products can elevate your company's offshore capabilities to new horizons.