We also offer solutions tailored to meet the unique demands of the hydropower sector.
Innovative and Robust Products
One of our flagship products is the Rock Adapter, a pioneering innovation developed in close collaboration between Energos Equipment and Wind Technique AS.
The Rock Adapter acts as a mountain anchor base, strategically bonded with a tension rod in the ground to provide a robust foundation. A windmill tower can then be directly mounted onto this rock adapter, leveraging the natural terrain for stable and secure installations.
This ground-breaking product exemplifies our commitment to creating innovative solutions that enhance the efficiency and reliability of hydropower operations.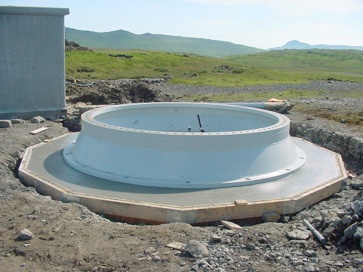 Contact for windpower products
Interested in harnessing the power of wind for your energy needs? Connect with us for a conversation on how our innovative wind power products can revolutionize your energy production process.